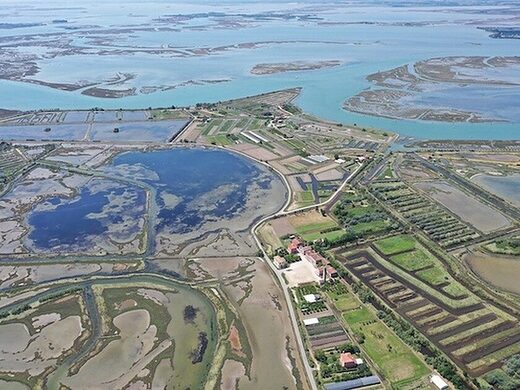 The fact that Altinum had to be equipped with a port was taken for granted in consideration of
the commercial role of the Roman city, a role well testified by the ancient authors and also by the material evidence found during the excavations
.
Altinum was a centre for commerce coming from the north, through the Via Claudia Augusta, and from the Po Valley hinterland, as well as from maritime routes.
Wood, oil and wine certainly passed through it, but the city itself was famous for the production of goods to be exported, such as wool.
The reconstruction of its port system, however, has only recently been achieved and owes much to the impressive images from aerial and satellite photos and to geophysical investigations.
Non-invasive research is, in fact, providing a clear picture of the appearance of the urban port, while underwater investigations are making it possible to interpret Roman-era structures in
the northern lagoon belonging to an extensive port system
.