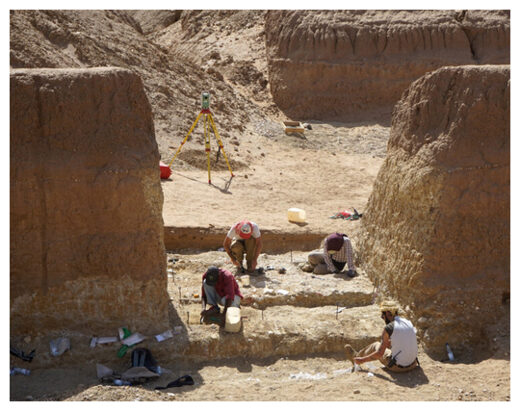 Some of the earliest signs of human life dating back 1.8 million years have been discovered in an old gold mine in the Eastern Sahara.
Archaeologists from the University of Wrocław came across a horde of tools belonging to the African variety of
Homo erectus,
the ancestor of humans (
Homo sapiens
), about 70 km east of the present-day city of Atbara.
Included among the hundreds of artefacts were massive, almond-shaped cleavers resembling fists, weighing several kilograms, and with chipped edges on both sides forming a pointed tip at the junction.
"In the eastern part of Sudan, in the Eastern Desert, like in many places in the Sahara, a gold rush broke out. People were looking for this valuable ore in makeshift, open-cast mines. While exposing subsequent layers, miners came across several-hundred-thousand-year-old tools."
By examining layers of soil and sand above the objects using the optically stimulated luminescence (OSL) method the archaeologists were able to determine the age of the tools.