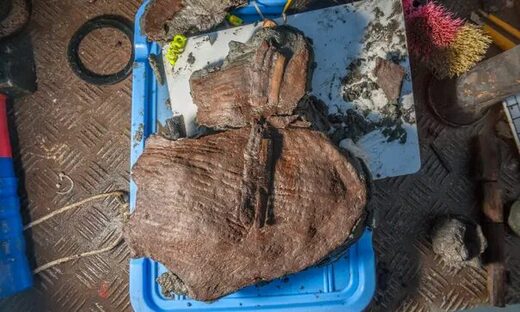 Wicker baskets filled with fruit that have survived from the 4th century BC and hundreds of ancient ceramic artefacts and bronze treasures have been discovered in the submerged ruins of the near-legendary city of Thonis-Heracleion off the coast of Egypt.
They have lain untouched
since the city disappeared beneath the waves in the second century BC, then sank further in the eight century AD, following cataclysmic natural disasters, including an earthquake and tidal waves
.
Thonis-Heracleion - the city's Egyptian and Greek names - was for centuries Egypt's largest port on the Mediterranean before Alexander the Great founded Alexandria in 331BC.