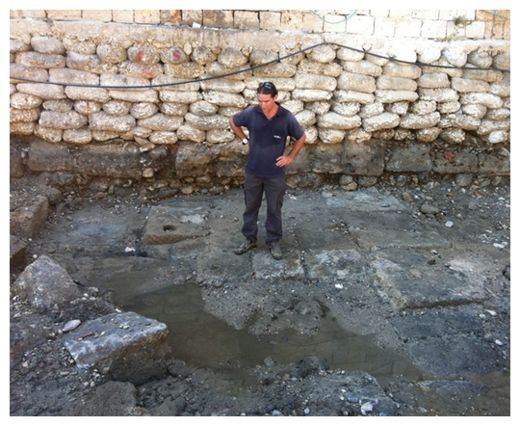 The remains of a magnificent ancient harbor have emerged from a dig in Akko (Acre), a city at the northern tip of Haifa Bay in Israel.
Dating back to the Hellenistic period (third-second centuries BC), the port was Israel's largest and most important at the time.
Archaeologists at the Israel Antiquities Authority made the discovery as they unearthed large mooring stones that were incorporated in the quay. They were used to secure sailing vessels that anchored in the harbor about 2,300 years ago.
In some of the stones the archaeologists found a hole for inserting a wooden pole - - probably for mooring and/or dragging the boat.
This was most likely a military harbor, according to Kobi Sharvit, director of the Marine Archaeology Unit of the Israel Antiquities Authority,
"A find was uncovered recently that suggests we are excavating part of the military port of Akko. We are talking about an impressive section of stone pavement about 8 meters long by about 5 meters wide," Sharvit said.
Delineated on both sides by two impressive stone walls built in the Phoenician manner, the floor sloped slightly toward the south. The archaeologists found a small amount of stone collapse in its center.