An international team of researchers say they have found the first evidence that spotted horses, often seen depicted in cave paintings, actually existed tens of thousands of years ago.
That means ancient artists were drawing what they saw around them, and were not abstract or symbolic painters - a topic of much debate among archaeologists - said the findings in the
Proceedings of the National Academy of Sciences
.
By analysing bones and teeth from more than 30 horses in Siberia and Europe dating back as many as 35,000 years, researchers found that six shared a gene associated with a type of leopard spotting seen in modern horses.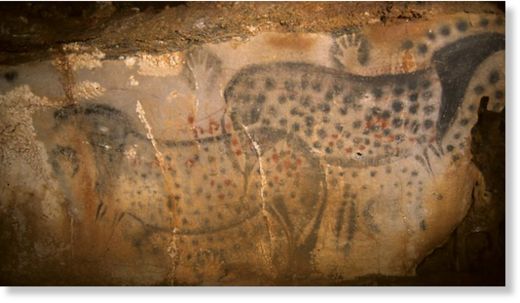 Until now, scientists only had DNA evidence of monochrome horses, such as bay and black.
One prominent example that has generated significant debate over its inspiration is the 25,000-year-old painting,
The Dappled Horses of Pech-Merle
in France, showing white horses with black spots.