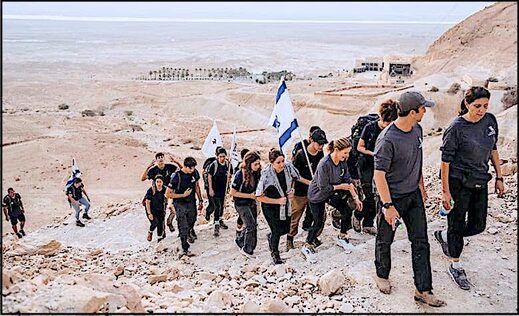 HaShomer HaChadash offers 'weaponised volunteering'.
One of the most prominent Jewish charities in the UK donated more than £1m to a group since described by Israel's newspaper of record
Haaretz
as
"Israel's largest militia".
Accounts for the Jewish National Fund (JNF) show that between 2015 and 2018 it donated over £1m to HaShomer HaChadash (HH). JNF's website says it has been supporting HH since 2011, though evidence of its donations to the organisation ends in 2018.
On its website
, the Jewish National Fund (JNF UK) is open about providing "capital and operational" support to HaShomer HaChadash (HH), which it describes as "a grassroots organisation helping farmers and ranchers in the Negev and the Galilee safeguard their land".
It is less open about what exactly the organisation does.
The new guards
JNF UK is an arm of the JNF, an international organisation established at the turn of the 20th century to buy up and cultivate land in Palestine for Jewish settlement.
The charity describes itself as having "supported the Zionist pioneers since the days of the
second aliyah
"; the umbrella organisation still owns 13% of Israel's public land.