Discovery of volcano near Canby is an interesting geological find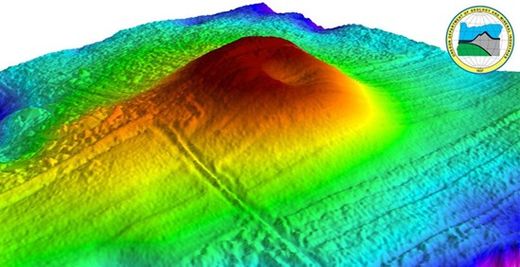 Hidden beneath a thick layer of silt on farm land near Canby, a piece of geologic history appears to have been uncovered.
Turns out, sophisticated imaging equipment may have found a volcano buried under Ice Age deposits, according to Ian Madin, chief scientist for the Oregon Department of Geology and Mineral Industries.
The site is between Central Point and Haines roads, just northeast of Canby. Using LIDAR, which employs laser technology to map the ground and provide a look at the topography in vivid detail, Madin believes an old volcano has turned up.
"I should make it clear that the reason I believe there is a volcano at the site is entirely because of the landscape that was revealed by the LIDAR," Madin said. "I have not been to the site, nor would I expect to find much evidence on the ground. "