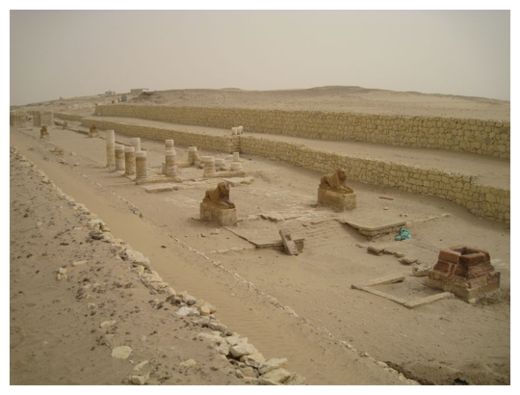 Egyptian authorities put another archaeological site on the country's tourist map yesterday by opening a visitor center at Madinet Madi in the Fayoum region south of Cairo.
Founded during the reigns of Amenemhat III (about 1859-1813 B.C.) and Amenemhat IV (about 1814-1805 B.C.) of the 12th Dynasty, Madinet Madi contains the ruins of the only Middle Kingdom temple in Egypt.
Approached by a paved processional way lined by lions and sphinxes, the temple was dedicated to the cobra-headed goddess Renenutet, and the crocodile-headed god, Sobek of Scedet, patron god of the region.
Now almost forgotten by tourists, the site was swarming with pilgrims in ancient times.
Indeed, 10 Coptic churches dating from the 5th to 7th centuries and the remains of a Ptolemaic temple dedicated to the crocodile god were unearthed in the past decades by renowned Egyptologist Edda Bresciani of Pisa University, who has been excavating the area since 1978.