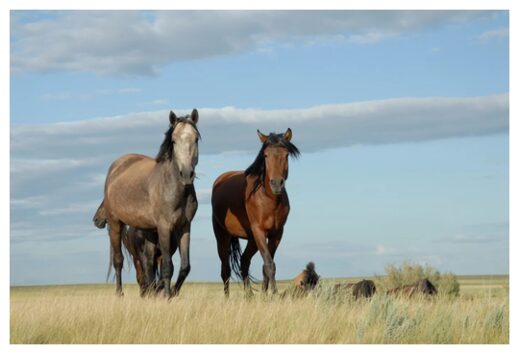 The Yamnaya, one of the the earliest pastoralist populations of the Eurasian steppe, began expanding out of the Pontic-Caspian steppe more than 5000 years ago. These migrations resulted in gene flow across vast areas, ultimately linking pastoralist populations in Scandinavia with groups that expanded into Siberia. Just how and why these pastoralists travelled such extraordinary distances in the Bronze Age has remained a mystery. Now a new study led by researchers from the Max Planck Institute for the Science of Human History has revealed a critical clue.
The Bronze Age migrations seem to coincide with a simple but important dietary shift - the adoption of milk drinking.
The researchers drew on a humble but extraordinary source of information from the archaeological record - they looked at ancient tartar (dental calculus) on the teeth of preserved skeletons. By carefully removing samples of the built-up calculus, and using advanced molecular methods to extract and then analyse the proteins still preserved within this resistant and protective material, the researchers were able to identify which ancient individuals likely drank milk, and which did not.
Their results surprised them. "The pattern was incredibly strong," observes study leader and palaeoproteomics specialist Dr. Shevan Wilkin, "The majority of pre-Bronze Age Eneolithic individuals we tested - over 90% - showed absolutely no evidence of consuming dairy. In contrast, a remarkable 94% of the Early Bronze Age individuals had clearly been milk drinkers."