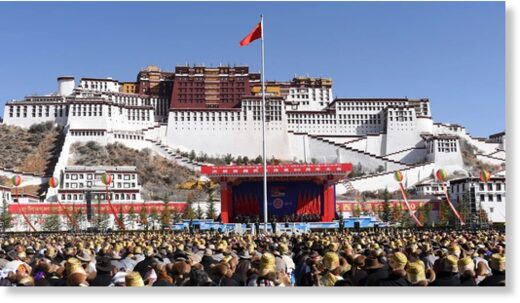 PROLOGUE
Tibet before 1959 was a feudal serf society. The serfs had no freedom, no land, and were often hungry. The democratic reform abolished serfdom and enabled millions of serfs to master their own life.
The impoverished population in the region dropped from 590,000 in 2015 to 150,000 in 2018. The net annual income of rural residents has reached 10,330 yuan (US$1,540) per person by 2017, a 13.6-percent increase year-on-year. The region's GDP more than doubled in six years to 131 billion yuan (US$19.5 billion) in 2017, according to China's National Bureau of Statistics.
The Tibet Autonomous Region (TAR) eradicated absolute poverty in 2019. China has lifted all of its citizens out of poverty by 2020.