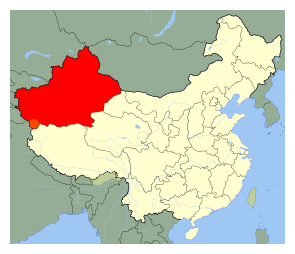 The Xinjiang Institute of Archaeology reported on Feb. 14 that it discovered an ancient tomb group covering an area of more than 10,000 square meters 100 kilometers south of Hami City in China's Xinjiang Uyghur Autonomous Region. This is the first time that a tomb group dating back 3,000 years has been found in Hami region.
Chinanews reported that the tombs group has a large scale and a dense distribution. It was also the first time that a tomb with a sacrificial altar was found in the Xinjiang region. Most burial objects were made of pottery and wood, but some objects made from stones, bones, horns, bronze and iron were also found here.
The director of Hami's Cultural Relics Bureau said archaeologists had already excavated more than 150 ancient tombs in the last two months.