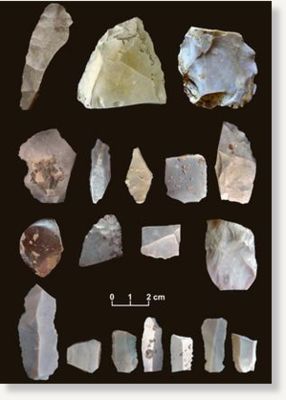 It's time to rewrite the story of how Stone Age explorers from Asia crossed over into the Americas and colonised the continents.
The Clovis people were leading candidates for the title of first Americans. But a hoard of tools newly uncovered in Texas suggests the land was inhabited several thousand years before the reign of the Clovis culture.
When the people who built the Texan tools migrated, ice sheets would have made travel by land difficult. This lends strength to the hypothesis that the Americas were colonised by sea, not land.
Who the first Americans were, where they came from and when they arrived are contested issues among archaeologists. One favoured theory, known as "Clovis first", says that during the last Ice Age, people from Asia followed herd animals across a land bridge connecting Siberia to Alaska and established the first settlements in North America. The Clovis culture is characterised by pointed stone tools.
But recent finds of artefacts that pre-date the Clovis, including this new one in Texas, have challenged the Clovis-first hypothesis.