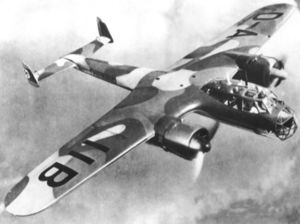 Amazing new photographs released today show the remains, almost fully intact of a World War II German bomber, a Dornier 17 which crash landed in the sea off Kent in 1940.
Marine archaeologists have been aware of the existence of the plane since it crashed into the sea over seventy years ago but almost immediately after it crashed and turned turtle it was buried under the shifting Goodwin Sands. The consistency of the sand and the cold water helped to preserve it until a year ago it was discovered that the sands had shifted once more.
Now the archaeologists hope to raise the plane in one piece before it is restored and put on display.
The discovery and the future recovery efforts are being compared to that surrounding the discovery of the Mary Rose in the Solent.