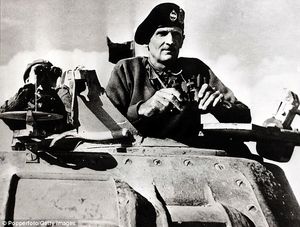 The Sahara is cold at night, and for the young soldiers waiting to go into battle, it felt perishing. Many, such as those in the Durham Brigade, were only wearing shirts, shorts and flimsy pullovers, and shivered while they clutched their rifles.
Nearby were soldiers from an Australian battalion, one of whom, a Private Crawford, took pity on a youthful-looking private in the Durhams, and gave him his sweater.
Two hours later, an enormous barrage started up from the British guns, the like of which had not been seen since World War I. The soldiers, many now trembling more from fear than cold, advanced into what swiftly became a terrifying and chaotic inferno.