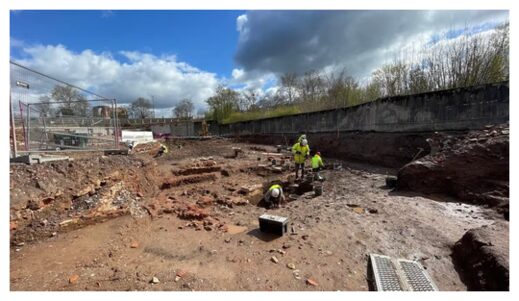 A place of worship for the Roman god of light, Mithras, was discovered during archaeological excavations in Trier, in southwestern Germany.
The first findings from archaeological excavations started in Trier in February of this year at a site where a new central station for the city fire department was to be built was presented. Scientists discovered the remains of the Mithraeum - the sanctuary of the ancient Roman deity Mithra, which was destroyed and abandoned at the end of the 4th century.
So far, the most significant discovery at the excavation site has been a 1.2-meter limestone bas-relief depicting Cautes, one of Mithras' two torch-bearing companions.
Cautes and Cautopates symbolize sunrise and sunset, summer and winter, and life, and death. Outwardly, they do not differ, but one holds the torch lit and up, the other - extinguished and down.