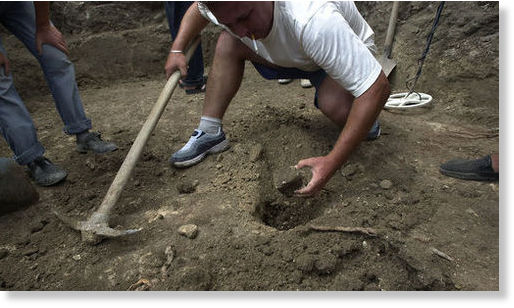 Bulgarian archaeologists have found the remains of what seems to be a 7500-year-old prehistoric skeleton in the region of Koriyata, near the town of Suvorovo in northeast Bulgaria, Focus news agency reported on June 27 2011.
The skeleton was found during excavations of an ancient village dated from fifth century BC.
Historian from Varna university and leader of the expedition in the region Koriyata, Vladimir Slavchev, described the discovery as "an unusual finding" because complete prehistoric skeletons were very rarely preserved.