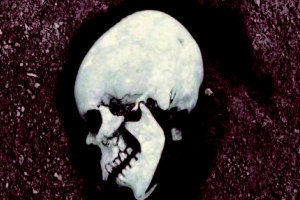 Dr. Karina Croucher, who has studied buried remains of people living between 7,500 and 10,000 years ago across the Middle East, says the stereotypical view of how Neolithic men and women lived is wrong.
Unlike today, she argues, it was normal for men and women to show compassion for each other- and gender was not so clearly defined.
The researcher argues male bias in archaeology has distorted our understanding of how ancient peoples lived, in a new book published by Oxford University Press.
Of the 40 people buried in a "death pit" in South Eastern Turkey where she was part of an excavation team, there were equal numbers of men and women.
Her theory is also based, in part, by the find of a teenage girl's skull buried carefully by the pit, called Kim by the team.
The girl - between 15 and 17 years old - whose face has been reconstructed by Chris Rynn and Caroline Wilkinson, now at Dundee University with Stuart Campbell from The University of Manchester, was deeply cared for by the men and women who tended the site. The facial reconstruction creates an emotive picture of the girl who lived 7,500 years ago.
Kim was carefully placed next to the death pit. The pit contained the fragmented remains of around 40 people, along with animal remains, pottery, flint, obsidian, and other material culture. It also displays signs of cannibalism.
Though the finds to modern eyes are gruesome, Dr. Croucher says, they show a compassionate side to both Neolithic men and women.