The SS
Terra Nova
, the ship that carried Captain Robert Scott on his doomed expedition to the Antarctic a century ago, has been discovered off Greenland. It was discovered by a team from a US research company using a hi-tech underwater vehicle after they spotted an unusual object while testing their sonar equipment.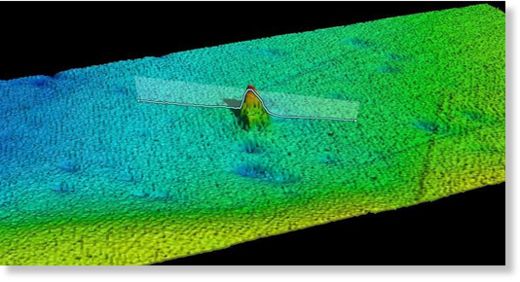 Scott and his party set off from Cardiff aboard the
Terra Nova
in 1910 with the aim of becoming the first expedition to reach the South Pole. A crew from the Schmidt Ocean Institute discovered the
Terra Nova
whilst testing echo-sounding equipment aboard its flagship vessel - the R/V
Falkor
.
One of the scientists noticed an unidentified feature during sonar mapping of the sea bed. Team members then noted that the 57m length of the feature matched the reported length of the
Terra Nova
. Researchers then sent a remote camera called Shrimp to film the wreck. Camera tows across the top of the target showed the remains of a wooden wreck lying on the seabed. Footage from the Shrimp also identified a funnel lying next to the ship.
Additional images