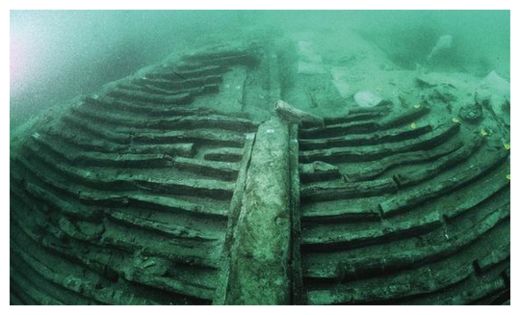 An ancient Roman shipwreck nearly 2,000 years old may once have held an aquarium onboard capable of carrying live fish, archaeologists suggest.
The shipwreck, which lay 6 miles (nearly 10 kilometers) off the town of Grado in Italy, was discovered by accident in 1986. Approximately 55 feet (16.5 meters) long, it dated back to the mid-second century and had a cargo of about 600
large vases known as amphoras
that contained sardines, salted mackerel and other fish products.
Curiously, its hull possessed a unique feature -- near its keel was a lead pipe at least 2.7 inches (7 cm) wide and 51 inches (1.3 meters) long. Why pierce its bottom with a hole that seawater could rise up?
Scientists now suggest this pipe was connected to a hand-operated pump to suck up water. The aim? To keep a constant supply of flowing, oxygenated water into a fish tank onboard the ship.