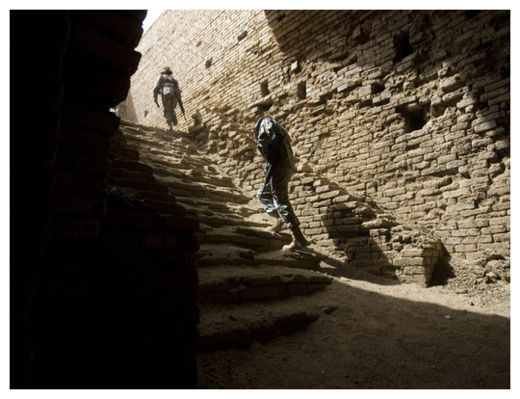 Standing before the imposing ziggurat which was once part of a temple complex at the Sumerian capital of Ur, Iraqi archaeologist Abdelamir Hamdani worried about the natural elements that are eating away at one of the wonders of Mesopotamia.
"Is there anybody thinking about preserving these monuments?" asked the doctoral student from New York's Stony Brook University who is one of the leaders of a nascent project to conserve the few unearthed remains of ancient Mesopotamia, one of the cradles of civilization.
The buried treasures of Ur still beckon foreign archaeologists who have begun cautiously returning to Iraq, but experts like Hamdani say that preserving the sites is more urgent than digging for more.
Ur, the Biblical birthplace of Abraham, and which more than 4,000 years ago was the capital of a prosperous empire ruling over Mesopotamia, is believed to have so far relinquished only a fraction of its buried antiquities.