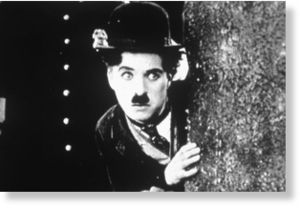 The real name and birthplace of legendary silent-film star Charlie Chaplin is shrouded in mystery, Britain's domestic spy agency concluded after a probe into U.S. claims he was a communist sympathizer, documents released on Friday revealed.
British MI5 agents were asked in 1952 to investigate Chaplin's background by the FBI, which believed he was using an alias and that his real name was Israel Thornstein, over long-running U.S. suspicions about the actor's left-wing leanings.
Chaplin, one of Hollywood's first and greatest stars famed for his
Little Tramp
character, believed he was born on April 16, 1889, in south London.
But, an exhaustive search by MI5 found no record of his birth anywhere, nor anything to suggest he was any kind of security risk, declassified files from the spy agency revealed.
"It's very unusual, particularly after investigation by MI5, for the date and place of birth for such a well-known celebrity as Charlie Chaplin to remain so mysterious," said Professor Christopher Andrew, the official historian of MI5.