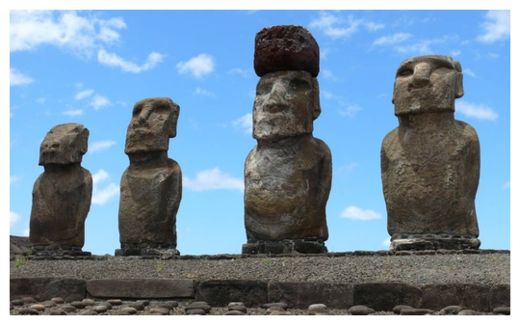 The scattered islands of the vast Pacific Ocean were settled by seafarers who set out from the eastern coasts and islands of Asia and traveled thousands of kilometers by boat. Meanwhile pre-Columbian South America was populated by people who crossed a now-vanished land bridge far to the north. Did these two groups ever meet in the New World? There's a good chance of that, according to a new study, which finds evidence that Easter Islanders may have reached South America and mixed with the Native Americans already there.
University of Oslo immunologist Erik Thorsby first began analyzing the people of Easter Island in 1971 to see if he and colleagues could detect traces of an early contribution of Native Americans to Polynesians. He believes that his recent finds may show that Native Americans may have accompanied Polynesians from the coast of South America to Easter Island before the arrival of Europeans.
The island, also called Rapa Nui, is a remote and rocky place 3700 kilometers west of the coast of South America. The people were forcibly deported to Peru in the 1860s and enslaved; therefore, evidence of mixed Polynesian and Native American genes may stem from this time. But Thorsby was able to use blood samples from the islanders, collected since the 1970s, to examine their DNA for particular genetic markers.