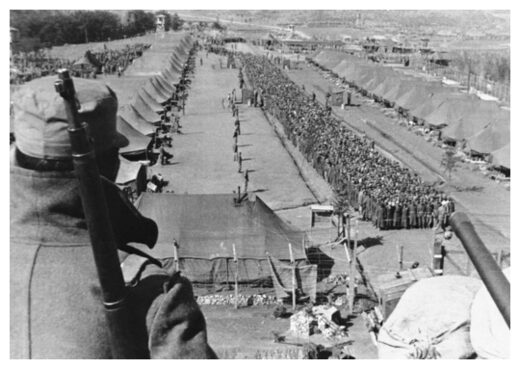 Korea had been occupied by Japan for 35 years, but after being "liberated" by the US after World War II it was immediately divided, with the South controlled by a fascist dictatorship installed by the US military occupation. In many parts of the South, the Korean people openly rebelled against the US puppet dictator Syngman Rhee who was ruthless in suppressing dissent. Mass murder and torture were commonplace. Rhee slaughtered hundreds of thousands of Koreans with the full knowledge and support of American military "advisers". When the North attempted a re-unification of their country, Rhee carried out a long series of massacres of anyone in favor of a united Korea and, under the watchful eye of his US masters, slaughtered tens of thousands of political prisoners held in jails.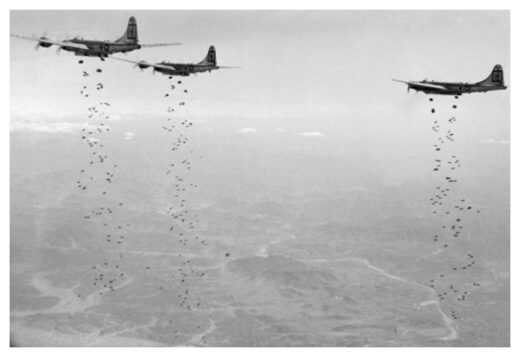 Then, in their quest to bring "freedom" to the Korean people, the US killed them by the millions and devastated the entire North of the country. William Blum tells us that
"In the first three months of the war, the US dropped almost 40 million liters of napalm on the people and carpet-bombed Korean towns and cities on a massive scale. Literally thousands of small villages and their inhabitants were reduced to ash."
American war crimes and crimes against humanity in Korea stagger the imagination.[1][2][3][4]5]
Incredible as this may sound, the US actually bombed every city, town and village in North Korea, leaving the greatest part of the surviving population homeless, and all the farms and food supplies destroyed with napalm. Unknown to most Americans, the US 'totally destroyed' North Korea. In its Korean War bombing campaign, the US 'burned down every town in North Korea'.[6]