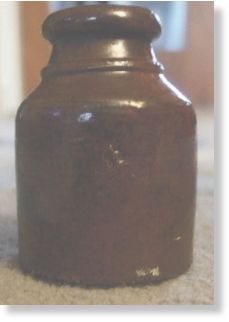 A young archaeologist has made his first major find at a park in Little Bowden during playtime at school.
Eight-year-old Kyle Simpson attends Little Bowden School and while at play in the nearby rec dug up four objects including a Victorian ink well.
He said: "I dug them up using a stick as I saw broken bits of pot in the area. I think there is more to find but I need help."
In a letter to Harborough District Council, Kyle, who has long been interested in being an archaeologist, has asked for help with further excavations.
He wrote: "If you could rope a small part of the park off, where I found them then I could carefully dig down a little further.