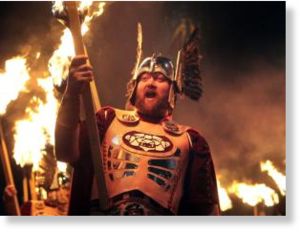 London - The pain without anaesthetic would have been excruciating - but it would have proved his status as a great warrior, archaeologists said.
The warrior, found in Weymouth, Dorset, England, had grooves filed into his two front teeth.
Scientists also found other bones and decapitated heads in the pit where a new road is being built. They think the bodies were young Viking warriors who were executed without mercy after being captured in a battle with the Anglo-Saxons.
During analysis of the remains, the pair of front teeth was found to have distinct incisions.
Lead scientist David Score, of Oxford Archaeology, said: "It's difficult to say how painful the process of filing teeth may have been, but it wouldn't have been a pleasant experience.
"The incisions have been very carefully made and it is most likely that they were filed by a skilled craftsman.