Divers return to study century-old schooner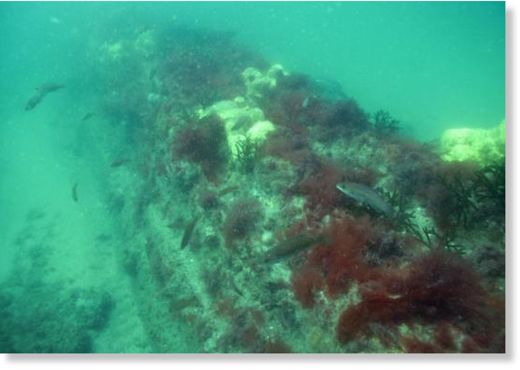 The five-masted
Jennie French Potter
, 260 feet long and bound for Boston with a cargo of Appalachian coal, sailed into Nantucket Sound in May 1909 on what was the interstate highway for East Coast maritime commerce.
A perilous combination of weak winds and strong tides pushed the Maine-built behemoth onto shallow Half Moon Shoal, where the vessel was grounded, stripped by salvagers of its 150-foot masts, and abandoned in 25 feet of water about 10 miles south of Yarmouth.
The
Jennie French Potter
would remain there for more than a century, until two Cape Cod divers found the old workhorse in December on a blanket of white sand, its iron wheel upright, and its oaken ribs scattered among a school of tropical triggerfish.
They returned to the ship last week, when 25-foot visibility and 75-degree water gave them dream conditions to study the aftermath of a nightmare voyage for Captain Joseph Potter, his two daughters, and his crew, all of whom survived.
"When I got underwater and saw the length and the size and the girth of the ship, all I could do was smile, because we had captured another shipwreck from the pages of history,'' said Don Ferris of Sandwich, one of the divers.