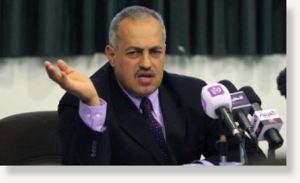 Jordan's archaeology chief says the manuscripts, which could be the earliest Christian writing in existence, were smuggled into Israel by a Bedouin.
Jordan's archaeology chief, Ziad al-Saad, said on Tuesday that security police have recovered seven ancient manuscripts from local smugglers.
The writings are part of 70 manuscripts that Jordanian archaeologists discovered five years ago in a cave in the north. Later, they were stolen and most were believed to have been smuggled into Israel.