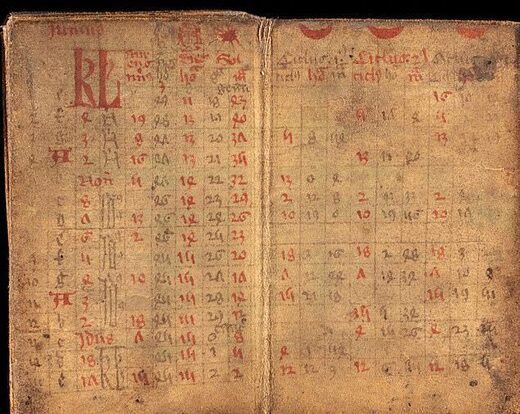 For centuries a medieval almanac has baffled historians with
its
confusing array of liturgical and astronomical calendars, depictions of monthly activities and figures of the zodiac
.
It also details a strange-looking code, with Os, Cs and dots.
But three centuries later, a team of archivists have finally understood this 14th-century manuscript's history.
The manuscript, designated
MS/45, was donated by Robert Moray FRS to the Royal Society in 1668
. He dubbed the artefact a 'curious Almanack'.