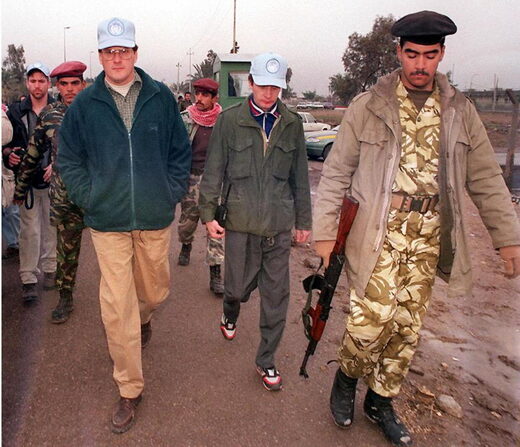 In fulfillment of his solemn,
constitutionally-enshrined
obligation, the 43rd President of the United States, George W. Bush, on January 28, 2003, stood before the rostrum in the chambers of the United States Congress and
addressed the American people
.
"Mr. Speaker," the President began, "Vice President Cheney, members of Congress, distinguished citizens and fellow citizens, every year, by law and by custom, we meet here to consider the state of the union. This year," he intoned gravely, "we gather in this chamber deeply aware of decisive days that lie ahead." The "decisive days" Bush spoke of dealt with the decision he had already made to invade Iraq, in violation of international law, for the purpose of removing the Iraqi leader, Saddam Hussein, from power.