It is impossible to paddle alongside the rusting severed hull of the
Melanope
- a three-masted iron ship dating back to the last great days of the sail - and not consider its remarkable voyage through history.
The
Melanope
was launched in Liverpool, England, in 1876, when Alexander Graham Bell was awarded the patent for the telephone and Lt.-Col. George Armstrong Custer died in the Battle of the Little Bighorn.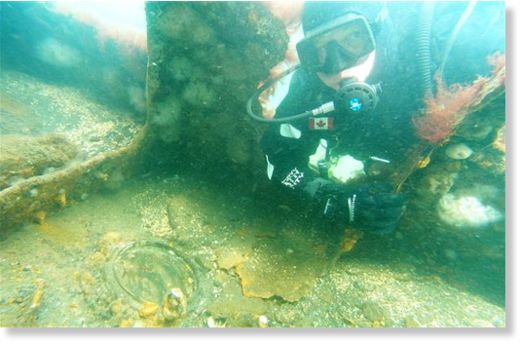 The 78-metre windjammer began its life as an Australian emigrant ship, served as a cargo carrier - rice, cotton, lumber, heavy machinery, grain, rail, coal, salt - and encountered its share of misadventure along the way.
She ran ashore at the mouth of Burma's Irrawaddy River, became partly dismasted while rounding South America's Cape Horn, and entertained a near-mutiny during a voyage between Washington state and Cape Town, South Africa, over the perceived unjust punishment of a crewman.