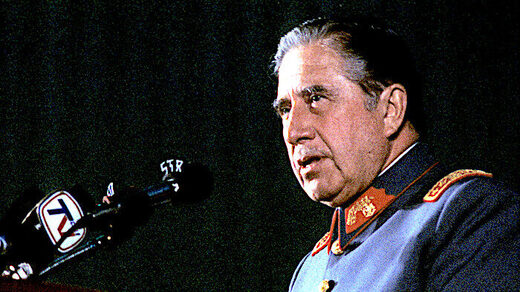 Washington's involvement in the violent overthrow of the democratically elected government of Chile in September 1973 is by this point well known.
The pivotal role played by Brazil has not been as clear until now.
On the anniversary of the 1964 US-backed
coup
that led to Brazilian President Joao Goulart being replaced by a military junta, the National Security Archive has
published
a trove of previously classified documents showing the role that junta later played in subverting democracy in Chile, and its subsequent support of General Augusto Pinochet's brutal repression of political opponents.
The file trail
begins
September 22, 1970,
18 days after Salvador Allende of the Popular Unity alliance narrowly won the Chilean presidency. A document, prepared for General Emilio Garrastazu Medici - then the third president of Brazil's military dictatorship - summarizes a recent meeting between the US ambassador to Chile, Edward Korry, and his Brazilian counterpart.
Following Allende's victory,
Korry, a veteran diplomat
during the administrations of Presidents Kennedy, Johnson, and Nixon,
vowed
that "not a nut or bolt shall reach Chile" under the socialist's rule, and if and when he took office in November that year,
the US would "do all within our power to condemn Chile and the Chileans to utmost deprivation and poverty."
Accordingly,
t
he summary makes clear
US plans to undermine Allende were well underway
by the time the two ambassadors met.