Six million year old fossilized footprints on the island show the human foot had begun to develop.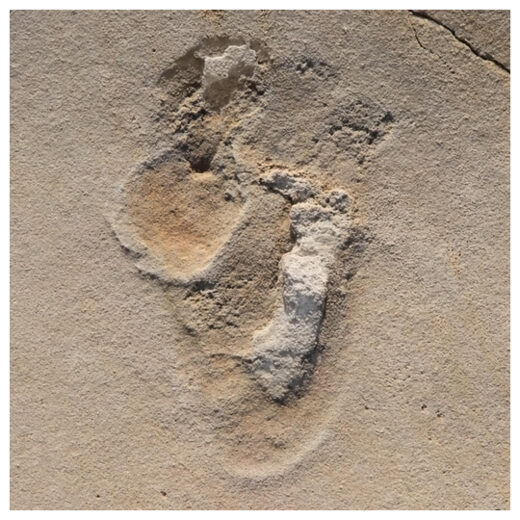 The oldest known footprints of pre-humans were found on the Mediterranean island of Crete and are at least six million years old,
says an international team of researchers from Germany, Sweden, Greece, Egypt and England, led by Tübingen scientists Uwe Kirscher and Madelaine Böhme of the Senckenberg Center for Human Evolution and Palaeo-environment at the University of Tübingen. Their study has been published in the journal
Scientific Reports
.
The footprints from fossilized beach sediments were found near the west Cretan village of Trachilos and published in 2017. Using geophysical and micropaleontological methods, researchers have now dated them to 6.05 million years before the present day, making them the oldest direct evidence of a human-like foot used for walking. "The tracks are almost 2.5 million years older than the tracks attributed to
Australopithecus afarensis
(Lucy) from Laetoli in Tanzania," Uwe Kirscher says. This puts the Trachilos footprints at the same age as the fossils of the upright-walking
Orrorin tugenensis
from Kenya. Finds connected with this biped include femurs, but there are no foot bones or footprints.
The dating of the Cretan footprints therefore sheds new light on the early evolution of human perambulation more than six million years ago. "The oldest human foot used for upright walking had a ball, with a strong parallel big toe, and successively shorter side toes," Per Ahlberg, professor at Uppsala University and co-author of the study, explains. "The foot had a shorter sole than Australopithecus. An arch was not yet pronounced and the heel was narrower."