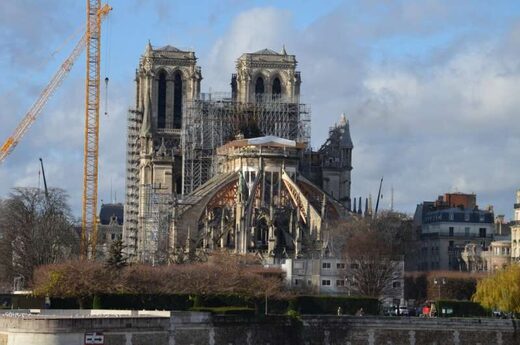 The Notre-Dame de Paris is the first known cathedral of Gothic-style architecture to be initially constructed with extensive use of iron to bind stones together. The 2019 fire that significantly damaged the cathedral enabled analyses leading to this discovery, by Maxime L'Héritier of Université Paris 8, France and colleagues, who present these findings in
PLOS ONE
on March 15, 2023.
At the time of its construction in the mid-12th century, Notre-Dame was the tallest building ever erected, reaching a height of 32 meters.
Previous research suggests that this record was made possible by combining a number of architectural innovations. However, despite extensive use of
iron
reinforcements in more recent cathedrals and in efforts to restore old buildings, it has been unclear what role iron might have played in Notre-Dame's initial construction.