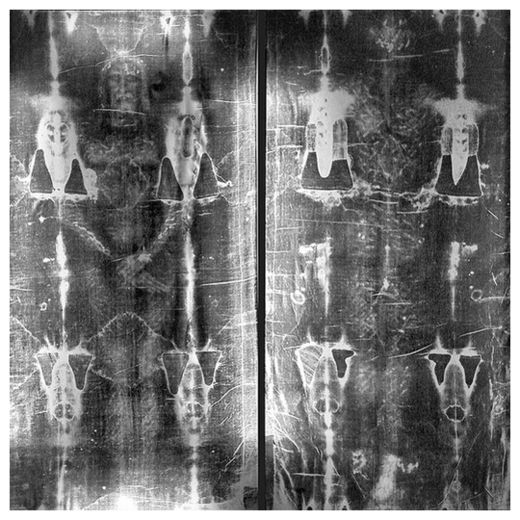 A hoax or a miracle? The Shroud of Turin has inspired this question for centuries. Now, an art historian says this piece of cloth, said to bear the imprint of the crucified body of Jesus Christ, may be something in between.
According to Thomas de Wesselow, formerly of Cambridge University, the
controversial shroud
is no medieval forgery, as a 1989 attempt at radiocarbon dating suggests. Nor is the strange outline of the body on the fabric a miracle, de Wesselow writes in his new book,
The Sign: The Shroud of Turin and the Secret of the Resurrection
(Dutton Adult, 2012). Instead, de Wesselow suggests, the shroud was created by natural chemical processes - and then interpreted by Jesus' followers as a
sign of his resurrection.
"People in the past did not view images as just the mundane things that we see them as today. They were potentially alive. They were seen as sources of power," de Wesselow told LiveScience. The
image of Jesus
found on the shroud would have been seen as a "living double," he said. "It seemed like they had a living double after his death and therefore it was seen as Jesus resurrected."