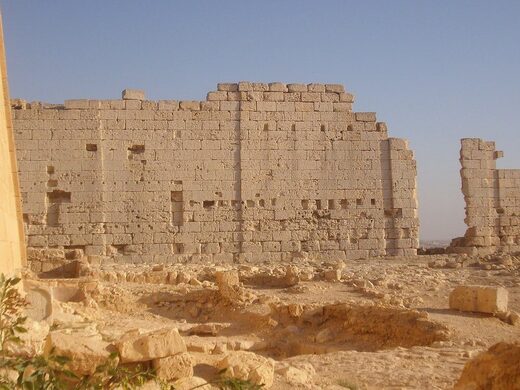 Archaeologists in Egypt have discovered an underground tunnel at Taposiris Magna, a temple dedicated to
Osiris
, the god of death.
Kathleen Martinez
, an archaeologist with the University of Santo Domingo, located the 6.5-foot-tall, 4,300-foot-long tunnel roughly 43 feet underground at the temple, which is situated west of the ancient city of Alexandria. She
also found two Ptolemaic-era alabaster statues and several ceramic vessels and pots
, reports
Artnet
's Sarah Cascone.
The Egyptian Ministry of Tourism and Antiquities shared the find in a
statement
last week and
described the tunnel as a "geometric miracle."