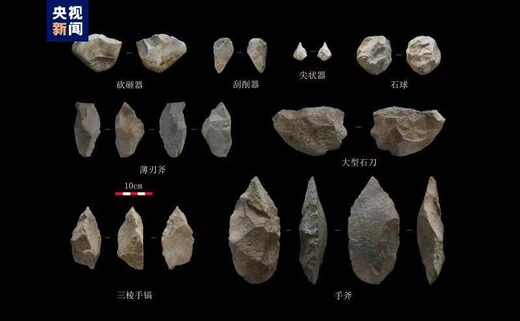 The earliest signs of civilisation in China have been dated to thousands of years ago, with many ancient cultural and political traditions still in place today. But emerging evidence has helped researchers establish a much longer continuity between early hominin activity and the roots of Chinese civilisation.
A series of excavations carried out between 2019 and 2023 at various locations in
the Yellow River Basin - considered the birthplace of Chinese civilisation
- have yielded stone tools and other artefacts that date from between 1.1 million to 10,000 years ago, according to scientists.
"The uninterrupted history of
hominin development
in our country can be dated back over a million years," said Luo Wenli, director of the Shaanxi Provincial Cultural Relics Bureau, in a report posted online by People's Daily. Hominins consist of all modern and extinct humans and our immediate ancestors.