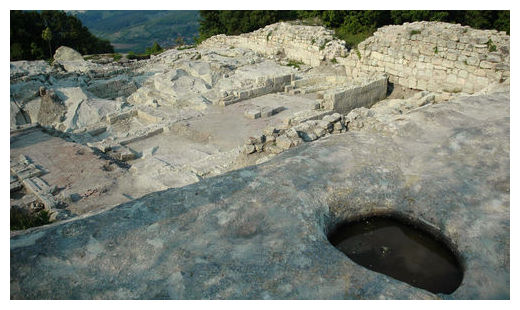 Archaeologists in Bulgaria announced on January 12 2012 that they had found a unique ceramic relief of a Thracian Horseman - a key figure in cult worship - estimated to date from the fourth century BCE, at the country's Perperikon site.
Perperikon, an ancient site of worship that has hosted more than one forms of faith over the centuries, regularly has yielded astonishing archaeological finds.
Bulgarian National Television reported that the image of the Thracian horseman was found 300 metres from a small hill, known as Besik Tepe, at Perperikon.
Treasure hunters had dug in the hill but they had missed the Rider, which the report described as "unique and without equivalent in Thracian art", representing one of the earliest images of the Horseman cult in what is today Bulgaria.