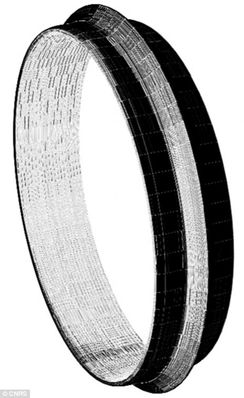 A 9,500-year-old bracelet has been analysed using the very latest computers - and the results show that it is so intricate even today's craftsmen would struggle to improve it.
Researchers from the Institut Français d'Etudes Anatoliennes in Istanbul and Laboratoire de Tribologie et de Dynamiques des Systèmes studied the bracelet's surface and its micro-topographic features revealing the astounding technical expertise of the maker.
The bracelet is obsidian - which means it's made from volcanic glass - and the researchers analysis of it sheds new light on Neolithic societies, which remain highly mysterious.
Discovered in 1995 at the site of Asıklı Höyük in Turkey, it was analysed by software designed to characterise the 'orange peel effect' on car bodywork.