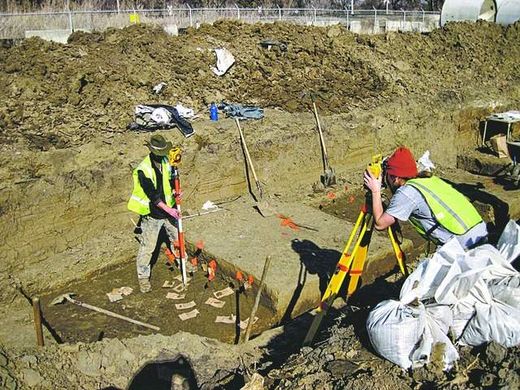 State archaeologists are hoping thousands of artifacts they uncovered at a site in Des Moines will provide some insight into how people in the area lived nearly 7,000 years ago, from the way they made a living to what they ate and how they interacted socially.
"Those are the big research questions that are going to drive the lab analysis that takes place next," state archaeologist John Doershuk said. "We have thousands of artifacts that will tell us about their diet and map info that will tell us how they used their space."
Workers found more than 6,000 artifacts, from arrowheads and spear points to flint chips and even two human skeletons thought to be 6,680 to 6,890 years old at the site of a new wastewater treatment facility in Des Moines, north of the Des Moines River.
They are among some of the oldest and most well-preserved artifacts ever uncovered in Iowa.