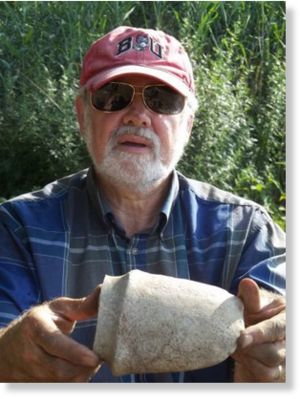 Tim Chaucer really does leave no stone unturned and no mudhole unexamined. That dedication has led the archaeologist to several significant finds, including a stone ax head estimated to be more than 2,000 years old.
Chaucer will bring that item and several other Paugussett Indian artifacts to his presentation to the Milford Historical Society at 7 p.m. Monday night in the basement of the Mary Taylor Methodist Church. Through the years the retired science teacher has given several presentations on the birds, marine life and environment of Milford, along with Indian lore and history.
The ax he and a friend found alongside the river this summer appears to date to the Late Archaic Period, generally given as 4000 B.C. to 2000 B.C., but that is still not the oldest artifact found here, collectors say.