The top half of an 1,800-year-old Roman sculpture of the mythological hero Heracles, which was smuggled out of the country 40 years ago, is to return to Turkey in the plane of Prime Minister Recep Tayyip Erdoğan, according to daily
Hürriyet
.
Turkish Culture and Tourism Minister Ertuğrul Günay said he was happy about the imminent return of the top half of the statue, which has been on display at the Boston Museum and added that Turkey would continue to work for the return of cultural artifacts stolen from the country.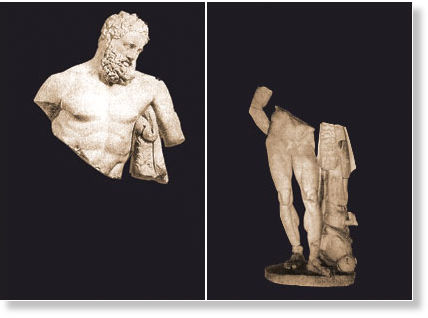 The bottom half of the statue, known as
Weary Heracles
, was discovered in 1980 by Professor Jale İnan in Perge, a few years after the top half was smuggled out of the country. "[There have been] 40 years of longing between the top and lower half of the statue," Günay said. Together, the two halves weigh 200 kilograms.