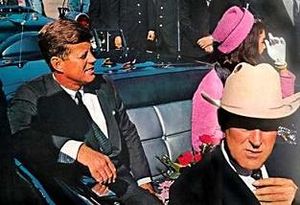 Review of James Douglass' Book
Despite a treasure-trove of new information having emerged over the last forty-six years, there are many people who still think who killed President John Fitzgerald Kennedy and why are unanswerable questions. There are others who cling to the Lee Harvey Oswald "lone-nut" explanation proffered by the Warren Commission. Both groups agree, however, that whatever the truth, it has no contemporary relevance but is old-hat, history, stuff for conspiracy-obsessed people with nothing better to do. The general thinking is that the assassination occurred almost a half-century ago, so let's move on.
Nothing could be further from the truth, as James Douglass shows in his extraordinary book,
JFK and the Unspeakable: Why He Died and Why It Matters
(Orbis Books, 2008). It is clearly one of the best books ever written on the Kennedy assassination and deserves a vast readership. It is bound to roil the waters of complacency that have submerged the truth of this key event in modern American history.
It's not often that the intersection of history and contemporary events pose such a startling and chilling lesson as does the contemplation of the murder of JFK on November 22, 1963 juxtaposed with the situations faced by President Obama today. So far, at least, Obama's behavior has mirrored Johnson's, not Kennedy's, as he has escalated the war in Afghanistan by 34,000. One can't but help think that the thought of JFK's fate might not be far from his mind as he contemplates his next move in Afghanistan.