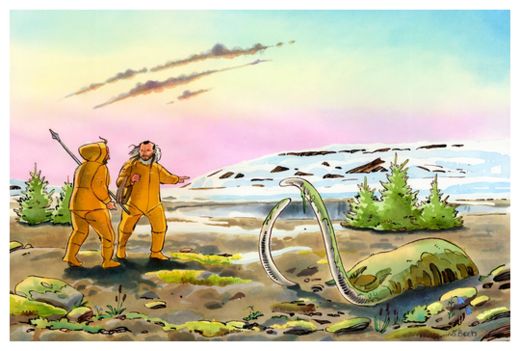 A number of natives of the Amazon rainforest may partly descend from peoples in the Pacific, researchers say.
It remains a mystery as to when and how this genetic signature from an Australasia group in the Pacific they call "Population Y" made its way to the Amazon, scientists added.
Most genetic studies have suggested that all
Native Americans analyzed
to date can trace much or all of their ancestry to a single common origin — a population from Eurasia that probably
migrated to the Americas more than 15,000 years ago
, back when lower sea levels exposed
the Bering land bridge
known as Beringia that connected the continents. Some Native Americans from North America and the Arctic may also trace other parts of their ancestry to more recent waves of migration.
However, a number of prior studies of skull shapes hinted that two distinct groups entered the Americas. While one Asian type is similar to the vast majority of
modern Native Americans
, an earlier type seen in skeletons in Brazil and elsewhere resembled modern people from Australasia — a region that includes Australia, New Zealand, New Guinea and neighboring Pacific Islands — and even some African groups.
To shed light on this mystery, scientists analyzed the DNA of 30 Native American groups from Central and South America and from 197 non-American populations sampled worldwide.