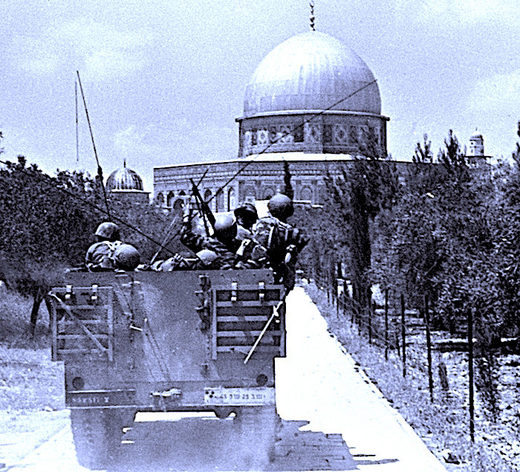 The war that Israel initiated in
June of 1967
became the stuff of myths and legends on many levels. Now, after fifty one years it may be time to unravel and demystify what took place during those fateful six days in June.
There is the
myth of the existential threat
which called for Israel to engage in a preemptive strike which started the war, then there is
the myth of the greatness of the Israeli army
and its remarkable abilities, and there is a claim which one can argue is
also a myth that it was this war that changed the face of the Middle East forever.
Then, there is an even greater myth and that is
that
Palestine
was occupied as a result of the 1967 war.
That the
West Bank and The Gaza Strip,
which are no more than two small parts of Palestine artificially created when Israel was established,
are The Occupied Palestinian Territories, as opposed to two areas within occupied Palestine.
It can be no coincidence that most immediately after the war of 1967
these areas were named "The Occupied Territories" and the fact that the greater part of Palestine had been occupied for almost twenty years
-
that point had somehow slipped the collective memories of all but the Palestinians themselves.