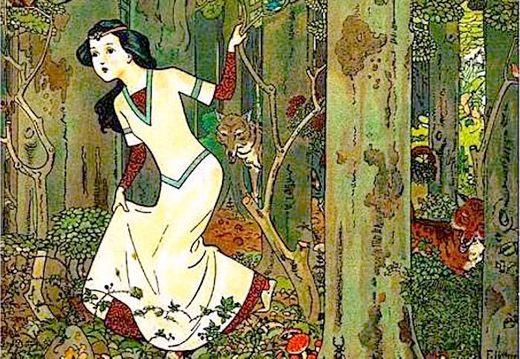 One of the most famous fables of all,
variations of Snow White appear in more than 400 versions of fairy tales around the world.
The most well-known version is actually called "
Snowdrop
" and comes from Grimms'
Children's and Household Tales
. It was later tweaked into a more familiar format by the folklorist Andrew Lang and eventually adapted by Walt Disney.
The Fairest Woman
In this version, the queen wished for a child and a baby girl was born; her hair was as dark as ebony and her skin was so fair and pure that her mother named her Snow White. After the queen died, her father married a woman who was vain and wicked, who would stand in front of a magic mirror asking who was the fairest woman in the land. The mirror always replied "My Queen, you are the fairest one of all", until one day an answer came that threw her into a rage - Snow White was now the fairest woman in all the land.