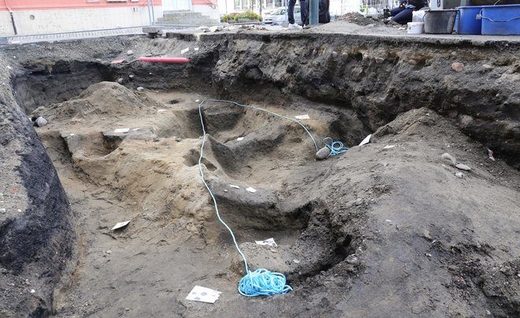 Archaeologists excavating a market square in Trondheim, Norway, have discovered the remains of a boat grave and possible human remains dating to around the time the Vikings started exploring and raiding lands across Europe.
The boat was at least 13 feet (4 meters) long and was buried in the ground in a roughly north-south direction, according to archaeologists from the Norwegian Institute for Cultural Heritage (NIKU). It's not clear why the boat was oriented in a north-south direction.
Though the wood from the boat wasn't intact, the archaeologists found nails and lumps of rust that allowed them to confirm that the buried object was, in fact, a boat, NIKU archaeologist Ian Reed
said in a statement
.