Rock was 'used by Druids in a burial mound' before being excavated by an archaeologist 200 years ago, researchers believe
The 200lb space rock is four times larger than the next biggest discovered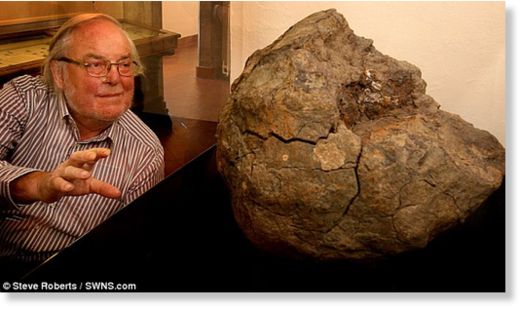 The biggest meteorite to ever fall to Britain has gone on display for the first time.
The rock lay undiscovered on the doorstep of a house for at least 80 years before being revealed as a 200lb space rock, measuring 1.6ft long.
After sitting on the step of Lake House near Wilsford-cum-Lake, Wiltshire, since the 1900s, it is on display for the first time at the Salisbury and South Wiltshire Museum from today.