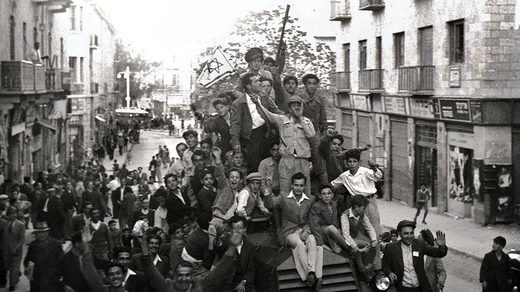 In and amongst the trove of Cold War-era archives released by MI5 this week, between documents on John Profumo and Kingsley Amis, was a file on two radical Zionists and their thwarted attempt to carry out a letter-bombing campaign targeting the British government.
Ms Gilberte Elizabeth Lazarus, also known as Betty Knout, and Mr Yaacov Levstein were two members of the Stern Group, also known as the Lehi, militant Zionists intent on the violent removal of the British from Palestine.
The released documents detail how, on June 2, 1947, the pair were arrested on the French-Belgian border carrying envelopes addressed to leading British officials; Sir Alan Cunningham, the Palestine high commissioner, and General G. H. A. MacMillan, commander of the British troops in Palestine, among others.
Inside the envelopes, and behind the false bottom of Lazarus' suitcase, was gelignite, detonators, batteries and timed-fuses.
Lazarus was sentenced to a year in prison, Levstein to eight months.