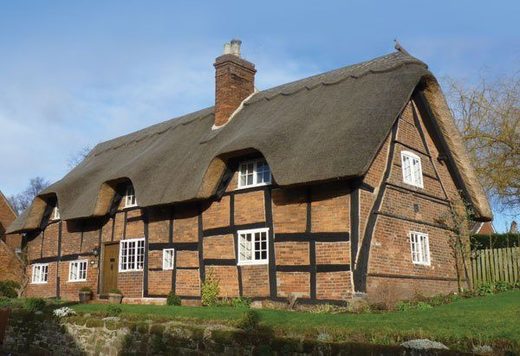 It used to be thought that only high-class houses had survived from the Medieval period.
Radiocarbon and tree-ring dating has now revealed that thousands of ordinary Medieval homes are still standing in the English Midlands
, many incorporated into des res village houses. Chris Catling reports on how some peasants lived very well in the Middle Ages.
The term 'peasant' suggests poverty, ignorance, missing teeth, and poor personal hygiene: Baldrick stuff, all threadbare rags, hunched shoulders, and a life shared with pigs in a squalid hovel barely adequate to keep out the bitter winter wind. In fact,
all that 'peasant' really means is that you live mainly off the produce of your own labour.
Many a modern allotment-holder leads a semi-peasant lifestyle, and there are plenty of contemporary peasants all over southern and eastern Europe - not to mention those living in hippy communes in west Wales. For peasant, read 'largely self-sufficient'.
Who are you calling a peasant?