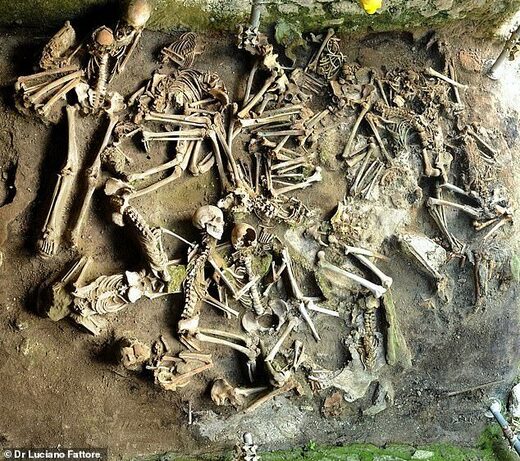 Roman men and women in the ancient Italian town of Herculaneum - which was buried under volcanic ash and pumice by the eruption of Mount Vesuvius in AD 79 - had very different diets, a new study shows.
Researchers led by the University of York found that
access to food in the ill-fated settlement 'was differentiated according to gender'
.
The experts used a new approach to analyse amino acids, the building blocks of proteins, from
17 adult skeletons - 11 men and six women - originally found in Herculaneum in the eruption's aftermath
.