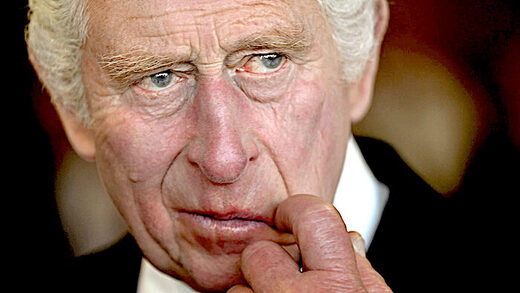 The world was exposed to a disturbing, archaic and bizarre bit of pageantry not seen in over 70 years with the
coronation of King Charles III as head of the Global British Commonwealth, head of the Anglican Church, and spokesman for a program dubbed
Global Britain
that was brought online as the official mandate of the Conservative party in 2021.
From managing a global empire of economic enslavement
and having invaded nearly every nation on Earth
at one time or another
[2]
, Britain continues to exert vast control over the mining concessions of Africa with over $1 trillion of direct mining interests controlled by British and/or British Commonwealth-based corporations. According to the
2016 report produced by War on Want
[3]
:
"101 companies listed on the London Stock Exchange (LSE) — most of them British — have mining operations in 37 sub-Saharan African countries. They collectively control over $1 trillion worth of Africa's most valuable resources. The UK government has used its power and influence to ensure that British mining companies have access to Africa's raw materials. This was the case during the colonial period and is still the case today."
The City
As outlined in my new book
The Anglo Venetian Roots of the Deep State
,
the "square mile" dubbed The City of London
(a separate legal entity from London itself)
is the nerve center of world finance,
with the Bank of England and Commonwealth offshore tax havens directing trillions of dollars of drug money laundering, terrorist financing and other corrupt practices globally.
The City's sovereignty beyond all national jurisdiction was enshrined in the
oligarchist 'Magna Carta' of 1214
which established the financial hub as a supranational corporation capable of running its own police force and judicial system...
which it continues maintain 800 years later.
During the 183 years between 1763 to 1946 which saw the greatest direct influence of British unipolar supremacy over the world,
the impoverished nations of the world found themselves more impoverished, less capable of acquiring means of industrial production and more at war with themselves and their neighbors via divide-to-conquer tactics. Since this empire took the form of the Anglo-American "special relationship" after 1945, this trend was only exacerbated.