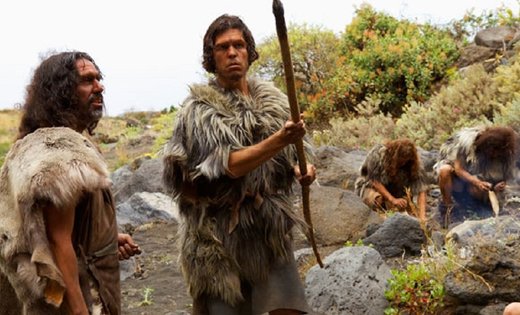 Research published earlier this year suggested that Neanderthal genes might have
boosted our immunity and given us allergies
, and now new research suggests that we may have returned the favor by infecting them with diseases we transported from Africa to Europe.
In the new study, which was published in the
American Journal of Physical Anthropology
this weekend, researchers from
University of Cambridge
and
Oxford Brookes University
reported that Neanderthals throughout Europe may have been infected by diseases that were brought there by
Homo sapiens
, and that said diseases may have contributed to their eventual demise.
Since both species were hominids, the researchers explained, it would have been easier for these pathogens make the jump from one species to another. Infections passed from modern humans to Neanderthals could have included tapeworm, tuberculosis, stomach ulcers, and herpes - all of which are chronic conditions that would have weakened the Neanderthals and made them less able to find food, thus harming the overall fitness of the species.