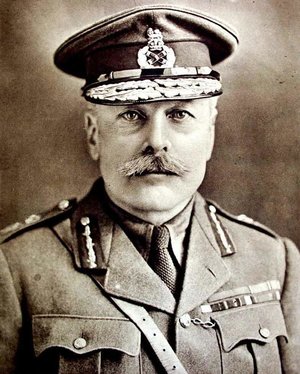 Exactly 100 years ago today, General Douglas Haig, commander-in-chief of the British Army fighting on the continent during World War I, launched a major offensive in a part of northern France that is known as the Département de la Somme. A département is an administrative district, and this one is named after the Somme, the river that meanders lazily through the area from the east to the coast of the English Channel in the west; during World War I, it thus crossed the line of the Western Front, which ran from the Swiss border in the southeast to the North Sea coast in Belgium to the northwest.
The Somme département corresponds more or less to the ancient province of Picardy, whose capital city is Amiens. Most of the ensuing fighting of what would become known as the "Battle of the Somme" was witnessed by the area to the east of Amiens, between the small town of Albert, which was held by the allies, and the towns of Bapaume and Péronne, which were behind the German lines.
The objective of Haig's offensive was twofold. An immediate aim was to reduce the hellish pressure exerted on the French who were desperately trying to halt a major German offensive aimed at seizing the historic city of Verdun. But Haig also perceived an opportunity to succeed where British and French offensives had failed in 1915, and to win the war by breaking through the strongly defended German lines.
He spoke optimistically of the offensive he planned as the "Great Push Forward" or, short and sweet, the "Big Push
.
" The British military supremo was convinced that God had chosen him personally to guide his country and its allies to victory
; of his offensive, he would later say that he "felt that every step in [his] plan had been taken with the Divine help."