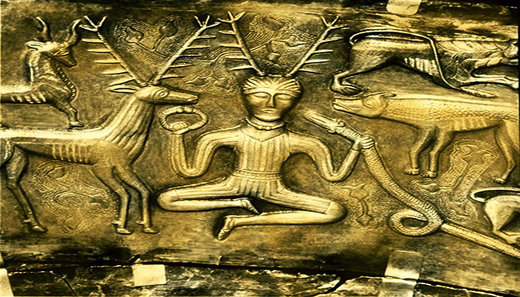 One of the key figures of the ancient world was the shaman. According to ancient accounts, these magic practitioners helped shape the first human societies. As wise as they were feared, the shaman mystics were a high-rank figure in the human society, capable of winning battles, de-cursing allies, they could heal physical wounds and the soul, but also communicate with animal spirits and even shapeshift.
While all this knowledge may seem loose out of fantasy books, there's a great chance that shamans were capable of performing all of the above feats. Although records of these mystics often comes from the 16
th
century and mostly referrers to Asia as their last known refuge, it's likely that they did their bidding all over the world. At least that's what this ancient shaman site from Europe indicates.
In 2012, archaeologists uncovered an unusual site near Lake Świdwie, in north-western Poland. After meticulously analyzing the settlement using modern techniques, the team of researchers concluded that it dated back more than 9,000 years.