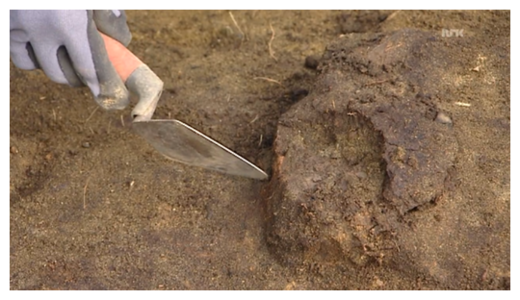 Archaeologists in Norway have found an 8,000 year-old skull at a Stone Age site that could very well be of human origin. Remarkably, it contains a grey, clay-like substance thought to be the preserved remains of the brain. If confirmed, it could be one of the oldest human brains ever found.
As
The Local
reports
, the skull was uncovered a the Stokke site in Vestfold, Norway. It's not known whether the skull belongs to an animal or a child. Initial tests date the skull to around 5,900 BC, making it almost 8,000 years old. Experts are being recruited to help the archaeologists confirm the exact origin of the skull.
In addition to the skull, archaeologists have found numerous artifacts and a pit of carbon-rich soil containing bones.