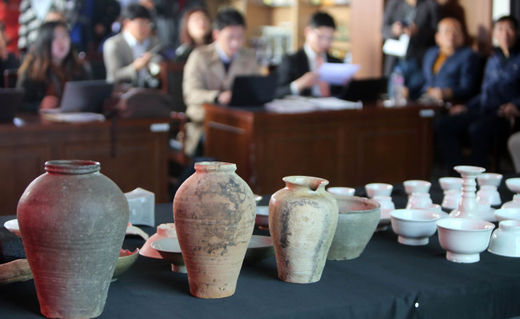 Buncheong ceramics, white porcelain pieces among relics salvaged from underwater site
A shipwreck with more than 100 pieces of earthenware, presumed to date back to 18th- or 19th-century Korea, has been found in western waters in what archeologists say could be the first discovery of a Joseon-era ship.
The National Research Institute of Maritime Cultural Heritage said Wednesday that its underwater research team discovered what appeared to be a vessel's stern and some wooden beams on the seabed off Mado Island, Taean County, South Chungcheong Province.
"A pilot excavation of the shipwreck site resulted in the discoveries of two buncheong-ware ceramics. It's highly likely that the vessel is from the Joseon era," the institute said in a press release.