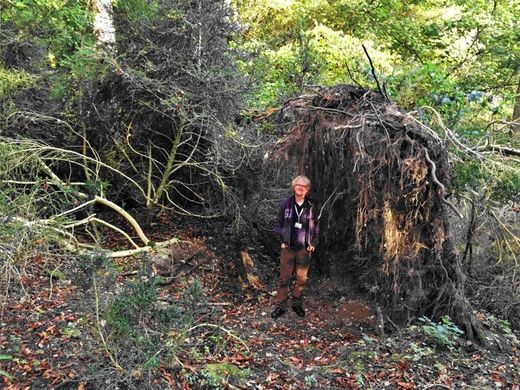 Academics fear that the 6,300-year-old settlement could be severely damaged by a new road tunnel
Archaeologists have discovered the oldest prehistoric building ever found in the Stonehenge landscape - but fear a new road tunnel could severely damage the site.
Dating from around 6,300 years ago - at least 1,300 years before Stonehenge - it was built immediately adjacent to a sacred Stone Age spring.
Academics have dubbed it an "eco" house because the base of a fallen tree was used as one of the walls.
The building is important as it appears to have been constructed by indigenous Mesolithic hunter-gatherers at the time when the very first semi-agricultural European-originating Neolithic settlers were arriving in the area.