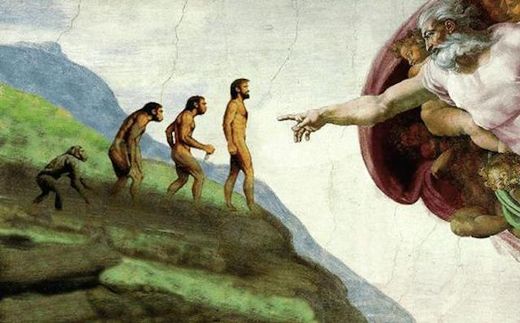 "The Destiny of Man is to unite, not to divide. If you keep on dividing you end up as a collection of monkeys throwing nuts at each other out of separate trees." ~ T.H. White
Let me assure you - I do
believe
in God. I believe in the Divine, with a big 'D.' I believe in a vastness, which has created this Universe and others, which our human minds can hardly digest.
What I don't believe in anymore is science, or religion.
Religion is nothing more than a human construct to try to explain the unexplainable. In the process it becomes political. Oh. So. Political.
Our religions institutions are now (and have been) used by the crumbling powers-that-be to divide us. We separate ourselves not just as fundamentalists, but also as 'believers' in dogma of every flavor.
Then - there's science. Truly a 'religion' in its protectionist fervor, and hell-bent on upholding the discordant, outdated, simply false projections that are supported by institutionalized information parsing. It is upheld with tactics no less pernicious than
organized religious institutions
.
Questioning is the most important aspect of science, and that is a direct threat to authority, and ironically scientists and the science institutions have become authorities and churches. They have become our priests of the modern era. Whatever the priest with the biology hat says must be true about life. Whatever the priest with the physics hat says must be taught as facts. . . Science is no longer serving the purpose of discovering truth. It has become the main method of control. Governments have always kept people in line by collaborating with certain institutions. It used to be organized religion, where there basically was no difference between state and religion. Now, there is no difference between science and state. Why? Because of where the funding comes from.
This 'scientific' paradigm is
not
meant to heal humanity, it is meant to keep it sick. It is meant to keep us as consumers - of drugs, of
petro-guzzling cars
, of toxic products that none of us needs. An
old survey from the EPA
estimates that
7.6 billion tons of industrial wastes from 60,000 businesses
are generated. Most of these wastes are in the form of waste waters (97%), but they fill our air, our soil, and everything from shampoo to crayons.