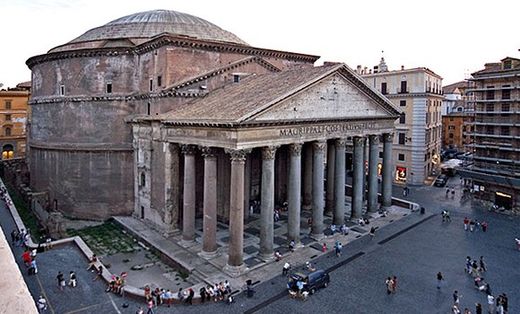 They brought us roads and a clever sewer system. But it seems the Romans also knew a thing or two about making concrete.
While Britain's 1960s concrete tower blocks and flyovers are crumbling, Roman monuments such as the Pantheon and the Colosseum are still standing.
Now scientists have discovered the secret ingredient behind the longevity of Roman concrete - volcanic ash.
The study by the University of California, in Berkeley, found Roman concrete showed no corrosion, with a smooth surface suggesting long-term stability.
Manufacturing modern cement requires heating a mix of limestone and clay at 1,450C.