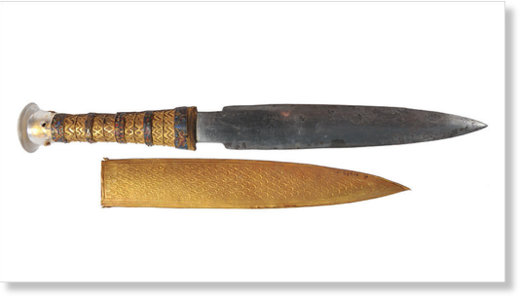 King Tut continues to astound the archaeological community, as new research shows that the ancient Egyptian child pharaoh was buried with a dagger that originated in outer space.
The iron blade placed in his sarcophagus next to the right thigh of his mummified body was manufactured from a meteorite, according to researchers from Milan Polytechnic, Pisa University and the Egyptian Museum in Cairo.
The team carried out an analysis using non-invasive, portable X-ray fluorescence spectrometry and published their results in the journal
Meteoritics and Planetary Science.